Photo Retouching Service
---
Legacy Photographics is excited to offer Photo Retouching Services for our School Portrait, Senior Portrait, and Commencement Photo Packages.
Let us make your picture perfect!
Basic photo retouching
Our Basic Photo Retouching Service softens unflattering facial imperfections, smooths skin surfaces, brightens eyes and whitens teeth, while fully preserving details like hair, eyelashes, eyebrows, and the true character of the subject's face.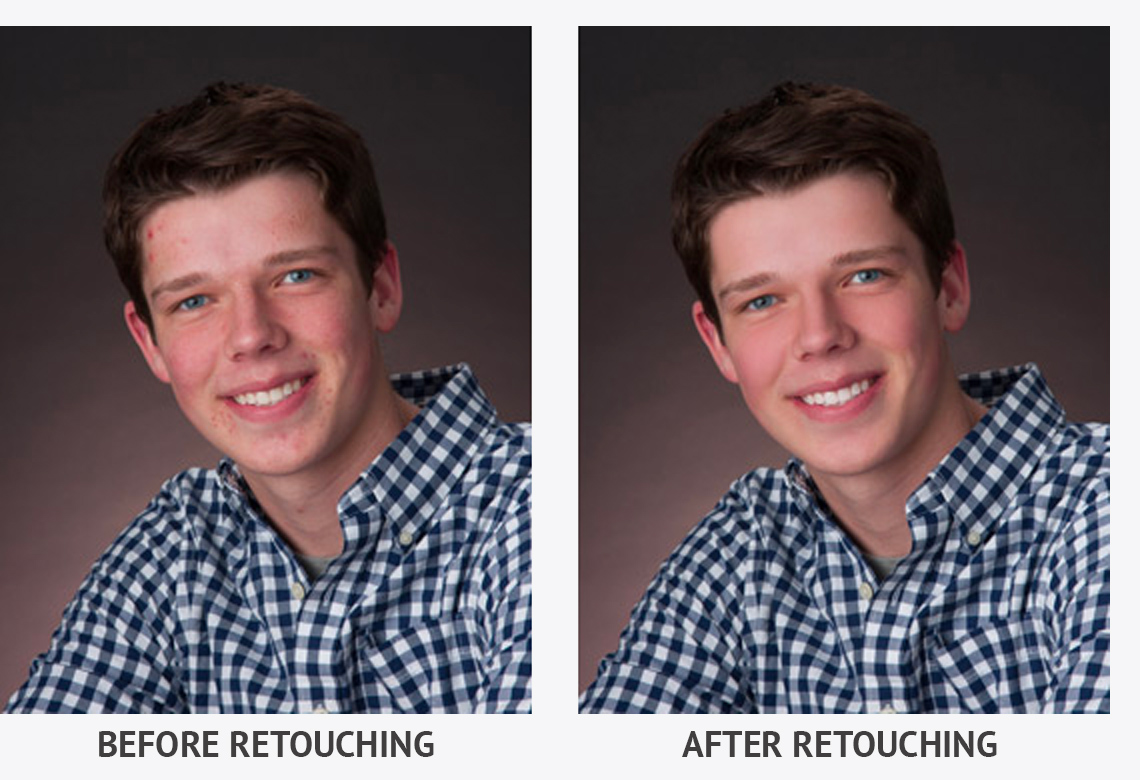 Advanced photo retouching
With our Advanced Photo Retouching Service we can remove braces, fix hair, remove straps, move tassel, remove eyeglass glare, fix backgrounds/shadows, remove scar and acne blemishes, etc. Let us make your picture perfect!